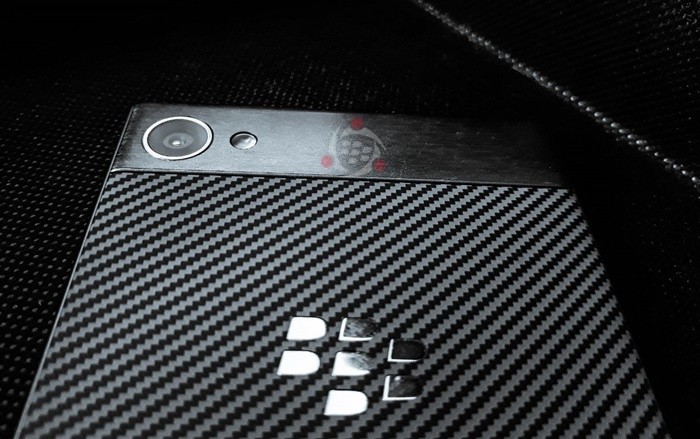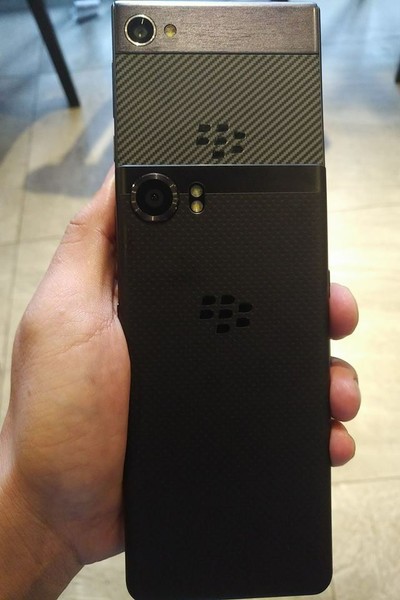 Blackberry Krypton is not new to the rumour mill. But, we couldn't catch out any details about its design aspects, as of now. All we know is, TCL is working on a new Full-touch Blackberry smartphone; and it is reportedly being named as "Blackberry Krypton". Luckily, a couple of days back, new live images had appeared online and tipped out some clues regarding its design aspects. For a quick refreshment, the device had acquired some certifications like Bluetooth SIG, Wi-Fi Alliance and FCC. Let's dive into the possible first look of the upcoming Blackberry Krypton.
Accordingly, the images posted on Crackberry purports to show off the rear side of the smartphone. As per the fresh leaks, the upper part is made of the brush metal surface, while the remaining is covered by the carbon-fibre. The camera is placed at the top-left corner of the rear panel and the company's logo is placed right at the centre.
Well, one of the images clearly shows the Blackberry Krypton, placed just above the Blackberry KeyOne. While comparing these two smartphones, the image confirms that the upcoming Krypton will come with the same width as the KeyOne. However, there are some little tweaks in other design aspects.
On that note, unlike the Blackberry KeyOne smartphone, the Krypton is expected to come with a single LED flash. However, previously the KeyOne is featured with a dual LED flash, but the Krypton might have the single LED flash. Moreover, the camera ring has also been slightly tapered down.
That's it! With this brief peep on the backside, we can't able to describe a lot from the images. But, we have got you some rumoured or expected features of the upcoming smartphone.
In the light of the gossip till the date, the device is expected to sport a full-HD display with a front-mounted fingerprint scanner, placed below the home button. Further, the device might be powered by either Qualcomm's Snapdragon 625 or 626 SoC; coupled with a 4GB RAM. Interestingly, the phone might also bear IP67 rating for waterproofing and dust resistance, which is common for all high-end smartphones.
Furthermore, to have all those specs active, the smartphone will feature a battery of 4000mAh capacity, which is quite higher than the KeyOne. What's more! According to Francois Mahieu, Head of Global Sales TCL states that the Krypton device will hit the market by October 2017. Anyway, the day is not too far, stay in touch with us, to know about the official announcement.